It's Time To Accept Cryptocurrency In Your Business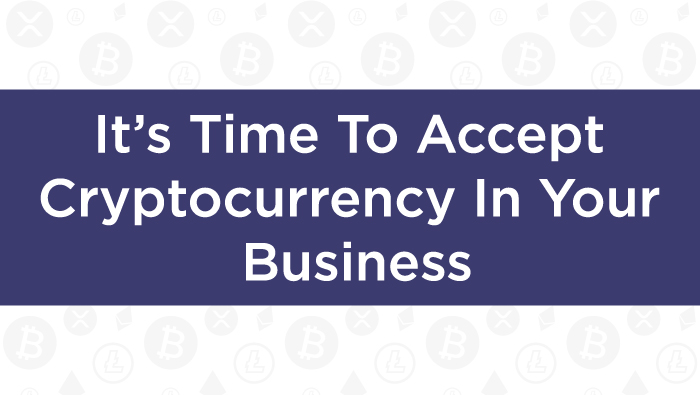 By Allen Kopelman, C.E.O. Nationwide Payment Systems Inc.
2022 has been a break-out year for cryptocurrency usage, and analysts expect year-over-year growth to continue at an average rate of 50 percent per year. With cryptocurrency transactions accounting for more than a million transactions a day worth more than $2 billion in U.S. dollars, can your business afford to miss out on this growing trend?
If you're concerned about price volatility, or intermediary processing fees, here's some good news. We have an advanced cryptocurrency solution that has eliminated risks and unknowns and made crypto acceptance simple, easy to understand, and profitable! Here are ten reasons for offering Cryptocurrency as an additional payment option to your customers, suppliers, and partners.
There are over 300 million users of Cryptocurrency worldwide and over 40 million of them in the U.S.A. Decentralized Finance is here to stay. Accepting Cryptocurrency will be the norm -it's going mainstream with the younger generation! Cryptocurrency is here to stay – it will evolve and grow – the time is now to jump in and attract Millennials, GenY, Gen-X, and the tech, Defi consumers to your business.
A safer way to do international business – Cryptocurrency transactions are less expensive than wire transfers but just as direct and secure. Why pay costly foreign transaction fees of 1 to 3 percent? Just charge a small transaction fee for secure cryptocurrency transactions and keep customers returning. The cost is less expensive than sending an international wire and faster.
Consumerization of payments – Consumers want to pay their way, and there is a growing number of crypto holders! Our Best-in-class cryptocurrency platform has no set-up fees, monthly fees, or chargebacks, making Crypto a cost-effective alternative to traditional payments. It's time to add Crypto to your payment types.
We have eliminated the volatility – Guaranteed price protection eliminates volatility and liquidity risks related to Cryptocurrency. Sell an item for $50 and receive $50 less a small transaction fee with guaranteed pricing and charge additional fees at your discretion.
Get paid in USD, EURO, A.U., or Cryptocurrency; it's your choice.
When your customers pay with their chosen eWallets, we will automatically convert their payments to your local currency and send the funds directly to your bank account or crypto wallet. Our system is compatible with any crypto wallet.
Easy to use and easy to integrate. Our cryptocurrency platform facilitates seamless omnichannel commerce. The API libraries that simplify shopping carts & plugins for e-commerce websites. An easy-to-use dashboard system for in-person and invoice payments.
Easy-to-use portal- similar to a virtual terminal. The cryptocurrency platform's transactional hub will display Bitcoin, Bitcoin cash, X.R.P., Litecoin, and Ethereum, process them in real-time, and convert the Cryptocurrency to Fiat. Send invoices and receive money in your bank, like you batch out your merchant account.
New I.R.S. Regulations make our system the way to go. New I.R.S. rules on Virtual Currencies – with our system, you can avoid dealing with the new I.R.S. tax on Cryptocurrency/virtual currency by converting to FIAT.
I.D. theft protection – Secure Blockchain Transactions
Cryptocurrency technology's built-in security includes Know Your Customer, Anti Money Laundering, and I.D. verification protects and secures transactions. All your transactions are stored in the dashboard.
Accepting multiple payment methods is the future of payments!
Cryptocurrency's sweet spot right now is with international payments, luxury goods, and services. Jewelry, Auto, Marine, Travel, High-Tickets, Real Estate; by accepting Cryptocurrency, you are opening up a new market to a new group of consumers using Decentralized Financial products.
Flexible System – Our crypto solution users can use ANY wallet, unlike other solutions that require transferring Crypto to another wallet. There's no need to learn how to buy, sell or trade Cryptocurrency. We do it all for you. No Transaction limits – unlimited transaction size! No Daily Limits, No monthly fee! Get paid in U.S. Dollars and avoid new I.R.S. rules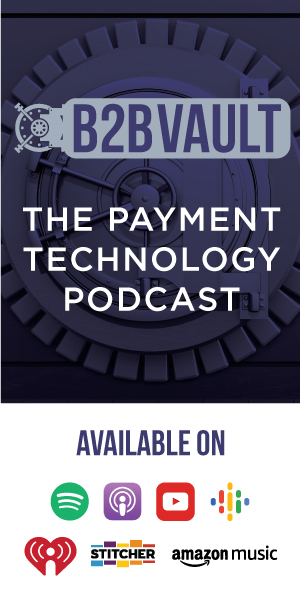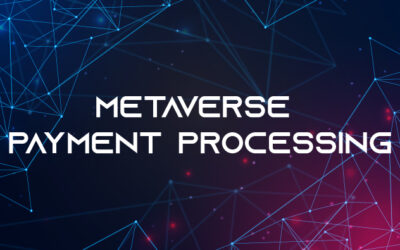 By Allen Kopelman, C.E.O. Nationwide Payment Systems Inc. What will be in the Metaverse & Multiverse? What's the big deal? MetaverseA metaverse is a network of 3D virtual worlds focused on social connection. In the future and science fiction, the term is often...